This is a Sponsored post written by me on behalf of No nonsense. All opinions are 100% mine.
I was one of those privileged to try the No nonsense tights and leggings and I am grateful for that. I was hesitant to try it at first because I thought I would not feel comfortable about how I would look on them because of my skinny legs but I was surprised I actually loved it. My style of fashion has never changed through the years. I am for simple and comfortable wear without sacrificing style and without spending much on it. As long as I am comfortable with how I look, then I go for it!
I got a pair of dark denim leggings and deep burgundy tights. The
No nonsense tights and leggings
are very comfy and so easy to wear that go with any kind of outfit in any kind of weather and occasion. You can wear them if you want to be in sporty, casual and even in formal attire. With few added accessories and simple "mix and match" with your other wear, you can totally change your look to fit a particular occasion.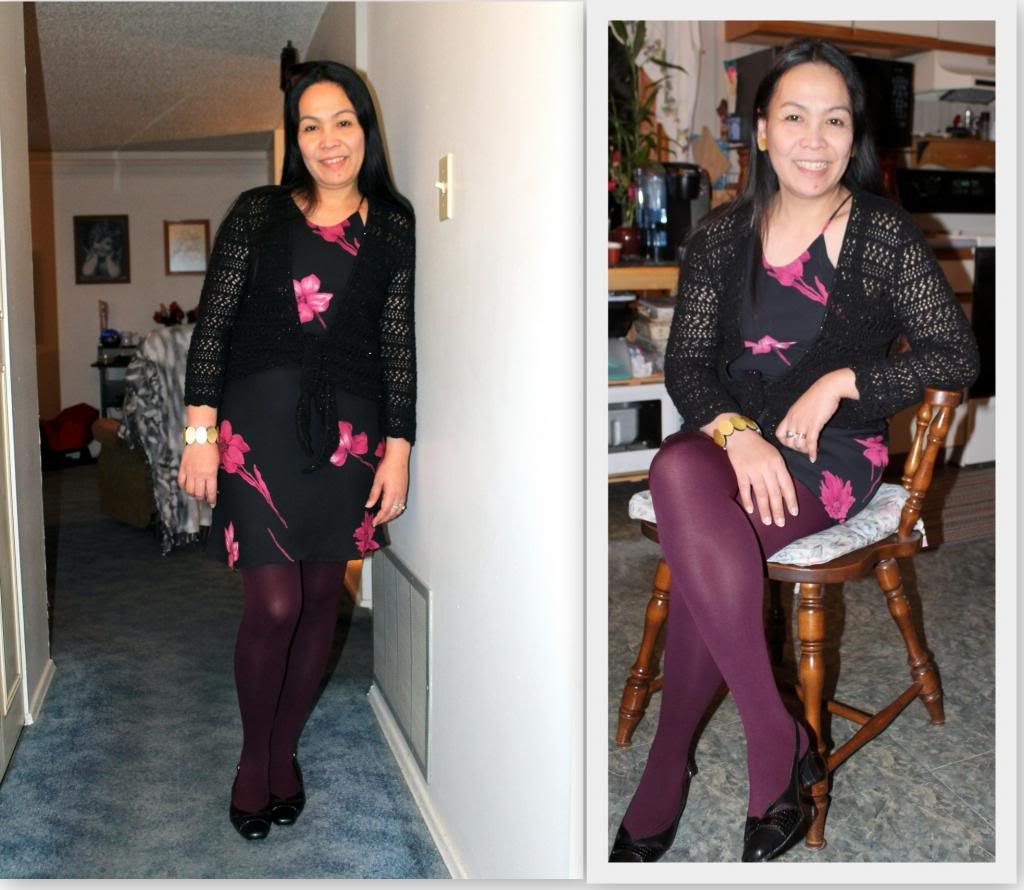 with the No nonsense tights
with the No nonsense denim leggings
You can wear them with your comfy sneakers, boots, flat shoes or with heels. They are also very soft and smooth to the skin. No nonsense leggings and tights are very smart ideas especially when you love to travel and you want to travel light. Grab a couple of these with you and you're good to go. I have three active daughters in their teens and they always love to wear denim leggings and tights. Now I know why.
No less than fashion expert Jill Martin who is also a known TV personality, has been endorsing it as something that every woman should include in her everyday fashion wear. Because of her belief in the No nonsense products, she agreed on working with No nonsense to help them promote their leg wear by showing women some tips and the different ways to wear it on Twitter and Facebook. No nonsense is known for its high quality, stylish yet affordable leg wear for the women of today. These could be essential parts of anyone's wardrobe.
If you have not tried it already, do yourself a big favor. They can be easily found at popular food and drugs stores and most mass retail stores in your area. I am sure you will love it as much as I do mine! Don't worry; these are very affordable as compared to regular jeans or pants. To see more about the No nonsense tights and leggings, just like
No nonsense on Facebook
and follow them on Twitter. The No nonsense tights and leggings have easily become my favorite wear.