I like shopping online. It is like a therapy for me especially when I find great deals. There are so many deals that you can find online that will really save you a lot of money. The convenience that I get from online shopping is something I could not find from in-store shopping.
I have favorite stores that I visit regularly and one of them is 10dollarmall. I have shopped from this store since I found it and I just love everything they got there from apparel, shoes, bags, jewelry, accessories, beauty products, home items and a lot more. They got stuff for all ages.
What is really great about it is everything in this store is under $10. For that price, I thought it was too good to be true and their items must be of low quality but I gave it a shot and I'm glad I did! I got so hooked and see myself kept coming back for more.
It's great to have a lot of options and can be fashionable without spending much. You don't easily see that these days. I can vouch for the quality of the products at 10dollarmall. Actually, it is not only a great place for people like me. It is also good for those who want to do some business on the side because they can get
wholesale clothing
for a much lower price.
Most of those I bought are tops and sweaters. Each is true to its size, of good quality that holds up even after multiple washing and very comfortable to wear. Whenever I wear them at work, I always get compliments from friends and even from people I do not know that I happened to be with in the elevator. Here are some of my favorites.
Orange and Black Long Sleeve Top, medium at $7.75 (L) and Mocha and Black Metallic Blend Long Sleeve Top, medium at $7.75 (R)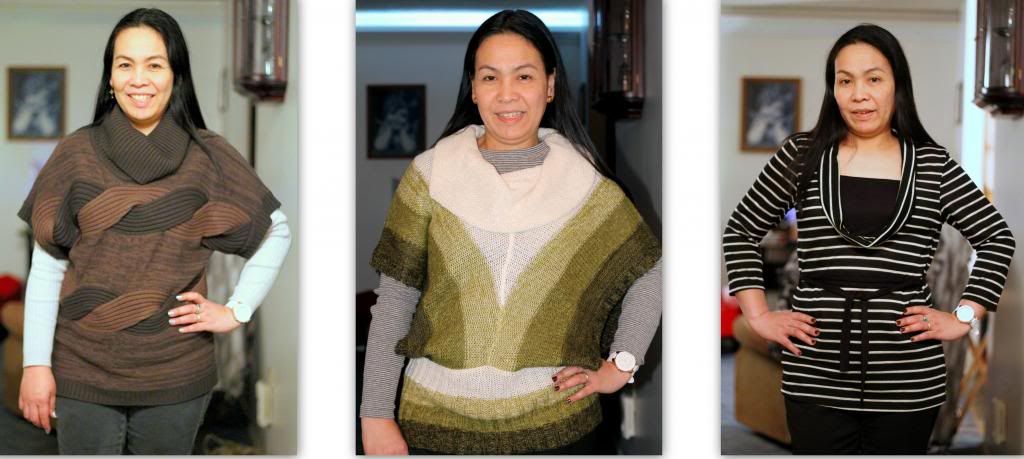 (L-R) Olive and Mocha Knit Detail Sweater Top, medium at $9.69;
Shades Of Green Cowl Neck Top, small at $9.69 and Black and Ivory Stripped Cowl Neck Top, medium at $9.69
I also tried their bags and shoes and did not expect much from it but I was wrong. I bought two bags and both were of good quality and I love them.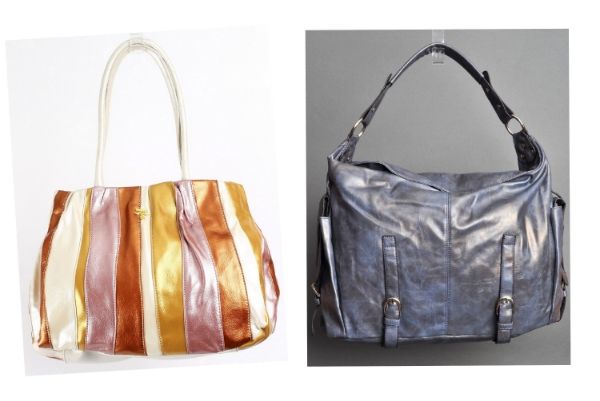 Multicolor Metallic Blend Tote at $9.69 and Slate Blue Tote Bag with Silver Buckles at $9.69
I only bought one pair of shoes because I was not sure if the shoes are true to its size and thanks God it fits on me well and I love it! The shoes are soft and comfy on my feet even with heels.
Black Suede Cute Heels with Oval Detail and Rhinestones, size 6.5 at $7.77
I did not order pants because I have a very disproportional body shape that I really need to fit them before I buy pants but I saw some of my friends wearing pants they got from 10dollarmall and really fit nicely on them. I am thinking about trying their pants next time.
I also bought a lot of nail polish for $.99 to $1.93 each, eyeliners, a belt, scarf and underwear. All these are under $5. I tell you, the nail polish lasted on my nails for three weeks until I decided to change it.
I don't miss a day without checking the site because they got items for sale daily and just kept on adding to the list. If you want a real deal, you have to check this site. There are now nice items for spring that you should not miss. Make sure you grab a discount coupon available on the site before you check out.
The shipping fee is awesome and there are various shipping plans you can choose from. I tell you, you will be hooked too, just like me. Affordability, quality, convenience and great customer service - you will enjoy all these at 10dollarmall. What are you waiting for?